Why Advertise With Us?
The Bristol Sports Armory offers a great opportunity for your company to advertise with us. We are a brand new multi-sports facility located in downtown Bristol. The Armory will offer a variety of indoor athletic opportunities to the Greater-Bristol community. People of all ages will have the chance to participate in a clinic/camp, receive private instruction, compete on travel teams, or play in a league. In addition to athletics, we are home to special events, such as dances, concerts, and parties.
Company Banners
Our windows are the perfect place for company banners and fill the need to shade out sunlight to keep our athletes safe.
For more information email at bristolsportsarmory@gmail.com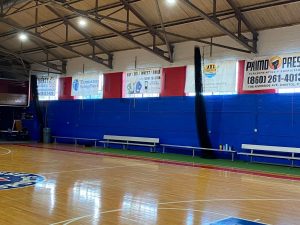 Banners 5' x 10':
First Year $1250
Additional per year $900
Banners 4' x 6':
First Year $700
Additional per year $500
Banners 2' x 6':
First Year $350
Additional per year $225